Beginners Foundation Course
It is often a misconception that Capoeira is a difficult sport to play, however, this is not the truth.
With a Beginners Foundation Course, you will learn about the 5 Element of Capoeira and be guided by your instructor through the movements step by step.
This will help you understand the movements themselves and the fundamentals behind them, and at the same time you will be enjoying a healthy workout that can improve your fitness, strength, coordination, flexibiity, and confidence.
A Foundation Course runs for 8 sessions over 8 weeks and during these sessions you will achieve the course objectives.
A new course starts in the beginning of every month. Check the next start dates on the Dates tab at the top of this page.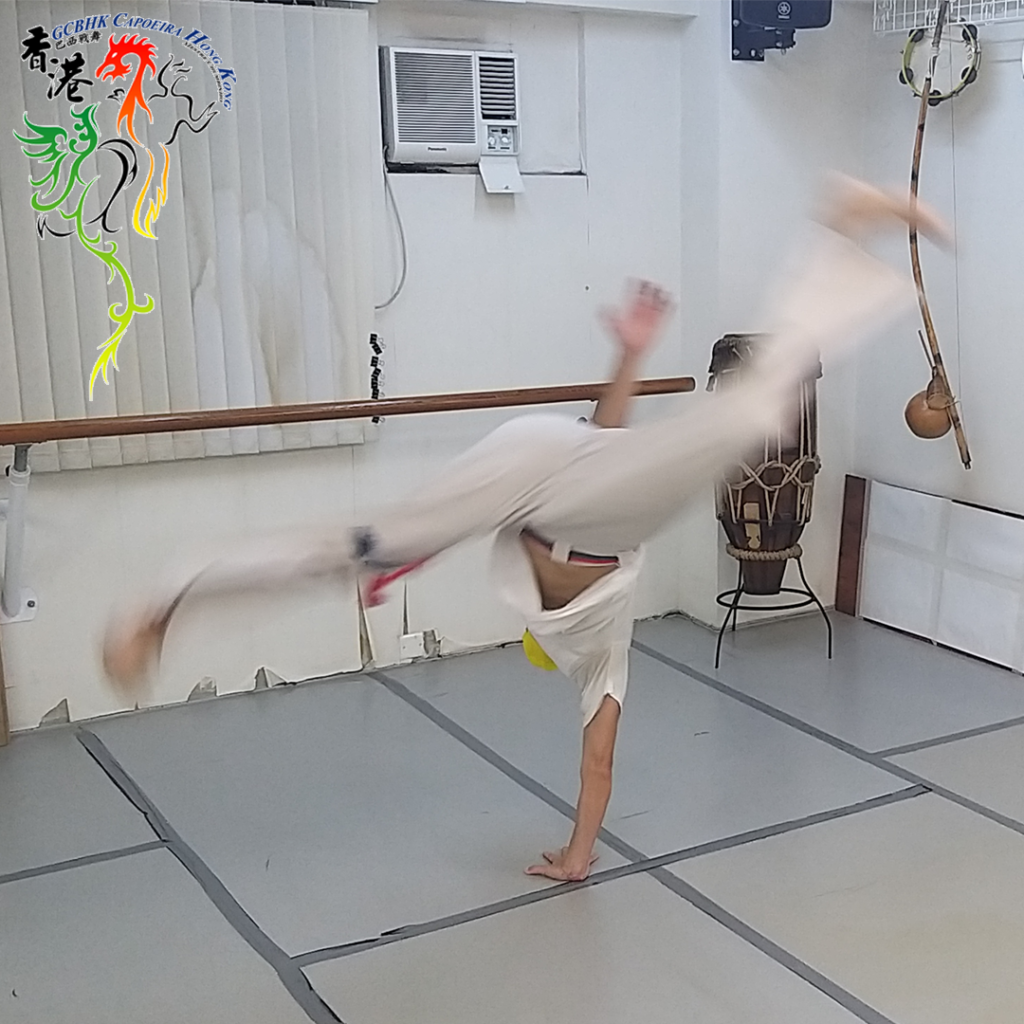 Over the duration of the course you will learn the first 4 Beginners Foundation Sequences, which include the following elements:
4 base attack movements
3 base defence movements
2 standing displacements movements
1 ground displacement movement
You will also have an introduction to the aditional elements of Capoeira:
2 base acrobatic movements
2 Afro-Brazilian musical instrument Capoeira based rhythms
Sing a variety of traditional Capoeira songs in Portuguese
These Beginners Foundation Sequences help you as a player of Capoeira to understand the concepts of rhythm and timing of the game, distance and direction, and the interaction between players.
Once you have competted the Beginners Foundation Course you will be ready to continue to the next stage, the Beginners Continuity Course.
The Beginners Continuity Course will take you through a futher 4 Beginners Sequences that involves more complex movement ideas such as transitions, switches, attack from defence, and passes, that really bring the game to life.
These 8 Beginners Sequences are the total of the requirement for all players to be able to pass your first Batizado Grading and earn your first coloured belt.
Foundation Courses - September
Monday 5th September 19:30
Friday 2nd September  20:30
Currently no courses scheduled
Course dates pending government regulations. 
Please hit the WhatsApp button for confirmation.